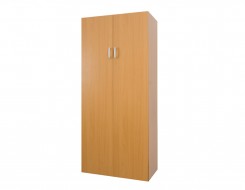 Filing Cabinet offered by the Kosciuszki 107 Office in Poznan is a convenient way of storing office tools and documents. There are two file cabinets ( as illustrated ) available to the office tenants. Each cabinet has three shelves inside and can accommodate approximately 70 standard size files.
In addition to the file cabinets illustrated here, there are two locked build-in file cabinets of similar size in the hall way.
Speak to us now to arrange FREE delivery of office furniture for your needs.