Kosciuszki 107 Office in Poznan is a perfect real estate...

Read More
English Speaking Customer Service
Don't worry if you need assistance getting organising your stay in the office in Poznan.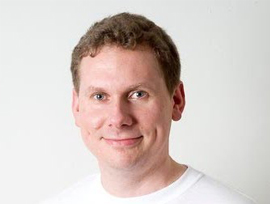 English speaking customer service manager will be available to assist you with basic formalities needed to get fully set up in the office.
Kosciuszki 107 Office in Poznan is a perfect solution to those seeking to exhibit in the Poznan International Fair and launch a business or product onto the Polish market. The city is one of the largest cities in the province of Western Poznan and is located on the main route between Berlin and Warsaw. As a result of this fantastic strategic location, dependable and efficient public infrastructure and a pool of highly qualified English speaking university graduates, Poznan is an excellent place for investment.
Getting here has never been so easy
There are daily flights from Poznan Airport to major cities in Britain, France, Germany, Spain, Sweden and other European countries. If you don't wish to fly, you can avail of the daily train services to and from Berlin, Moscow, Warsaw and many other destinations. The office is located right in the heart of the city in an ideal location for any business wanting to impress with an address. You can find out more about the location through this link.
Security and Comfort
Not only does the interior of the office impress, but the exterior as well. All of the windows of the Kosciuszki 107 working space face a quite, private yard. The space is only accessible to the residents of the property and there is no car access so the atmosphere is relaxing and refreshing.
Poznan is one of Poland's safest cities and theft and violent crime is rare. However, in order to ensure absolute confidence and safety to our tenants we have fitted a modern security system operated by a leading Polish security firm. For more information on security system installed in Kosciuszki 107 visit Solid Security or contact us.
Rates
Office fees are charged on monthly basis.
1300 zl Rent
280 zl Property Management Service Charge
Utility bills such as gas and electricity are paid by the tenant directly to the utility provider. Average monthly charges are:
150 zl Gas
200 zl Electricity
120 zl Broadband Internet & Telephone line
Car Park:
The car park is available to tenants of the office in Poznan and is managed by the City Council "Strefa Ograniczonego Postoju".
Car park space hire for your car:
8 hours daily car park space 600zl per month
24 hours daily car park space 800zl per month
Hourly paid car park for you or your visitors:
1st hour 3 zl

2nd hour 6,60 zl

3rd hour 10,90 zl

Any subsequent hour 3 zl
The fees can be paid using a mobile phone or using car park machines with coins.
The car park scheme operates 8 hours a day from 10:00AM to 6:00PM. Saturdays from 8:00AM to 2:00PM. Sundays the car park is free of charge.
Please note the information contained herein was last updated in January 2011. To validate this information please visit the website of the authority responsible for car parking in Poznan available from
here
.